har köpt nya byxor (alltså 200!!!!!! kr på pop boutique!! är världens lyckligaste någonsin) och två nya t-shirtar. är så nöjd å glad.
igår sov jag över hos hanna och där befann sig även jenny. vi gjorde tacos och drack julmust bland annat och hade jätteroligt!!! här är en bild från hannas blogg från igår: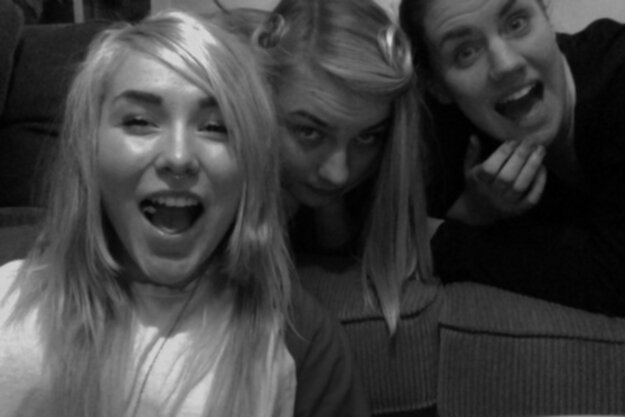 sedan idag var jag och jenny inne i stan och köpte julklappar och det var också jätteroligt.
snart är det jul ha en kul jul allesammans
translate:
ive spent these two days with hanna and jenny and it's been great!! and i've bought very cheap glitter trousers so that's another great thing! christmas is getting closer so have a good one y'all merry christmas!!